For a regular update of our events and publishing progress, please sign up for our newsletter on the contact us page.


You are Invited to a Reception and Book Event at Grateful Steps with Author/Artist Teresa A. Price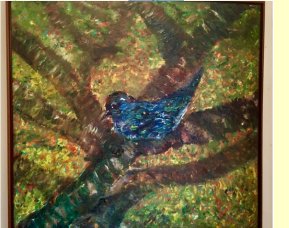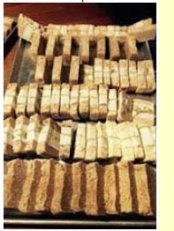 Yes, Teresa A Price is the GSF author of Bent 31 Poems who will be participating at Poetrio on April 8 with Malaprop's (see above). She is also GSF artist for April. This lovely bluebird and several other wonderful pieces of art will be with us for the entire month until purchased.
She is also a soapmaker. She enjoys crafting
natural smooth and exfoliant milk soap bars and loaves per request. Her small-batch, distinctly different soaps are made from the finest ingredients and are crafted using a variety of milks (goat, almond, coconut); therapeutic essential oils, infused o ils, and natural exfoliants.
She frequently makes donations of her soap and lotions to shelters, seniors, and firemen. Each Christmas, all proceeds of soap sales are gifted to someone battling illness or cancer.
T.A. Price has a minor in Art, and is a photographer and painter, using impasto knives and oil. She gifts the majority of her art to her friends.
The event is Saturday, April 14, 6-8 p.m. at grateful Steps.
Grateful Steps' Contribution to Stand Against Racism Combines with April Interfaith Again this Year, this time with "The Ron Eddings Story."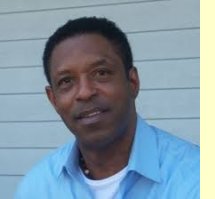 Ron Eddings, a Grateful Steps author (Broken) and fourth-place winner as co-author with Freddy Robinson of a screenplay (From My Eyes: The Ron Eddings Story) at an international contest (2008 Cinema City International Film Festival: Screenplay Category), will discuss racism he and his friends and family suffered when he was growing up in Asheville, the downward spiral his life subsequently took (drugs, prison, despair) and his triumph of recovery with God as his pilot. He responded to outreach by Scottie and Jack Barnes, founders of Forgiven Ministry, Inc., Taylorsville, NC. He participated with Charles Coulson's ministry and eventually took his moving story to inmates in prisons all over the United States.
The event is April 26, 5:30-7 PM at Grateful Steps.