At Grateful Steps we routinely publish new books and new authors. We host programs, artist galleries and children's events. We also welcome interns on a volunteer basis.

If you have questions regarding anything we do, please contact us by any of the following:



Address
: Grateful Steps, Crest Mountain, 30 Ben Lippen School Road #107, Asheville, North Carolina 28806

Telephone
: 828-277-0998

Email
: micki@gratefulsteps.org

On the web
: www.gratefulsteps.org


Directions:
DRIVE WEST ON PATTON after crossing the bridge leaving downtown. Turn right at the 3rd traffic light, a corner with KFC and Wells Fargo. It is Louisiana Avenue. Go uphill to a light and turn left. It is Hazel Mill Road. Wind your way down the hill to a stop signal and turn left. It is Emma Road. It merges into Ben Lippen Road. Ben Lippen School Road is on the right when ascending the mountain. If you Google (30 Ben Lippen School Road), be sure to include the entire name or you will be led astray. Continue on Emma Road until reaching the "crest" of the hill. You can't miss Crest Mountain, a development on your right with a huge entrance covering an entire bank. We are the first building, on the left with a green roof, as you come up the Crest Mountain entrance road. Attached is a picture of our building. We are on the lower level. Drive to the left of the building and come down a little hill to the lower level entrance.
See the picture below of our site. Drive down to the large parking area on the left side of the building.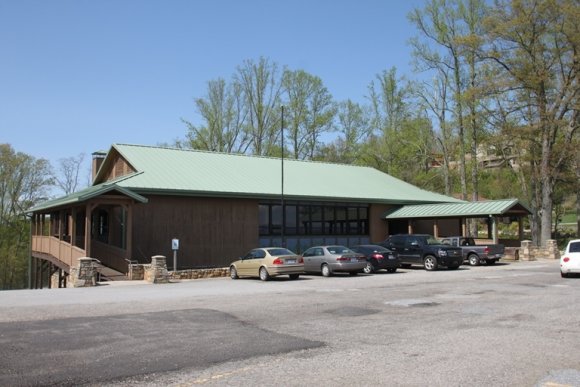 Our address is:
Grateful Steps
Crest Mountain
30 Ben Lippen School Road
Suite 107
Asheville, North Carolina 28806
We are happy to continue our mission in such a lovely setting. We see a view of mountains in all directions. We see the skyline of Asheville from our entrance.


Our space is as large as before, but the costs are much better for our nonprofit venture. For example, we pay no utilities. Other than rent, less than half that of prior locations, we pay only Internet/phone and insurance. There is always a huge amount of parking.
We have wonderful opportunities for marketing our books. Crest is a popular event center. Tour buses come in from all over the Southeast. And the condos here are attracting folks with varied backgrounds. Our new space has wall-to-wall windows on the north side.

To get updates on our weekly events and publishing progress, please sign up for our newsletter..


Sign up for our newsletter:



Photo by Zachari R. Medina, Visionary Masters.