Welcome to Grateful Steps Foundation, where ideas and voices grow. For more information, please read about our
organization
,
mission statement
and
executive director
.

Hot off the press


Dr. Graff Remembers: World War II, by Peter Carl Graffagnino, M.D.

Dr. Graffagnino was a physician who enlisted in the U.S. Army and won a Silver Star and a Presidential Unit Citation for staying with wounded men when under enemy fire. Not abandoning the men, he became a prisoner of war. He endured a grueling hundred-mile march through the snow and ice of Northern Poland after being released from a German POW camp. After his rescue, he experienced extreme Post-Traumatic Stress disorder.

In an amazing piece of literature—found among the author's papers by family members years after his death in 1984—this astute and articulate physician describes his descent into what he calls a "break with reality." His mental status deteriorated to insanity.

However, on his return to America, Dr. Graff entered a Texas hospital and was eventually cured. His recovery was so complete that his physician colleagues saw him as a revered leader and mentor, never suspecting the toll that war had once placed on his health.


Dr. Graff Remembers: World War II Reflections

by Peter Carl Graffagnino, MD
ISBN 978-1-935130-54-3
List Price $24.95





Bathsheba's Book, by Ann P. Saab

Bathsheba has been seen in some circles as a slut. In others, she is highly esteemed, a role model for motherhood as the successful mother and nurturer of King Solomon, who became the ruler at Israel's most glorious time.

Starting as a simple country girl, she experienced the richness, intrigue and perplexities of life in David's palace before winning her way to be the Queen Mother in Solomon's kingdom. This book tells her story of that journey.
Bathsheba's Book

by Ann P. Saab
Cover art by Marc Chagall:
David and His Harp

ISBN 978-1-935130-79-6
List Price $13.95

Tobacco Roots: Just This Side of WWII, by Connie W. Vice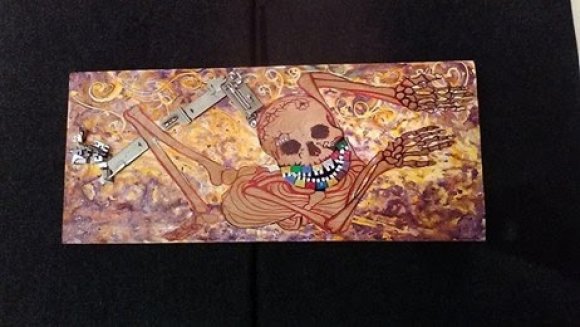 A Kentucky native, Vice grew up on a tobacco farm in Ewing. She graduated from King's Daughters' School of Nursing in Ashland and has since practiced bedside nursing in several settings. Vice is both writer and illustrator of her new book.

A collection of poems,
Tobacco Roots
portrays rural life in a small Kentucky community in the 1960s. With this backdrop, Vice discusses themes such as the freedom of childhood, the warmth of community and the profound beauty in everyday moments. As she writes in the author's note, "There is poetry in all things that allow imagination. I don't mean just poetry of words but the poetry of living each moment."


Tobacco Roots: Just This Side of WWII

by Connie W. Vice
ISBN 978-1-935130-48-2
List Price $9.95


––––––––––––––––––––––––––––––––––––

Coming Soon in 2014


One Apple at a Time, by Evan Williams

Whether toting spring water, chopping wood or learning to plow with mules, young Glenn Williams' childhood is anything but carefree, his elementary school education abruptly terminated by the demands of the family farm. Many years later, his hard-fought accomplishments take on legendary status as he shares them with his eager grandson.

Dolling out homespun advice peppered with bygone language, Glenn makes indelible impression on a young mind in search of a real-life hero. Acres of gigantic apple trees become the classroom where Glenn imparts the greatest gift he has to offer a grandchild--the fundamental lessons of life.

Set in the tranquil mountains of Western North Carolina and spanning two centuries of local history,
One Apple at a Time
chronicles the Williams family's march toward the American Dream.

More than a tribute to one man, this historical narrative captures the essence of all that is good about family. Inseverable bonds--to each other, their community and their land--are the result for this close-knit family in the business of growing apples on the same soil for multiple generations. Come along and share their triumphs, mourn their losses, and laugh aloud as they deal with the challenges of farm life, one apple at a time.


One Apple at a Time

by Evan Williams
ISBN 978-1-935130-65-9
List Price $9.95


If you preorder now, the book is 10% off!

Contact us for a pre-publishing discount
when ordering the above mentioned book.
(828) 277-0998 info@gratefulsteps.org
_______________________________

Our commitment to supporting and celebrating the art of local artists now manifests in our latest publishing project, The Asheville Art Book.

Introducing the Asheville Art Book.


The Asheville Art Book
will be a first-of-its-kind guide to the quality and variety of artwork produced in Asheville, North Carolina. It will serve as a representative sample designed to document this significant moment in the life of Asheville's art community, and as a showcase meant to bring the attention of the art world to what our little corner has to offer.

Please help us out by donating via the button on the website
www.theashevilleartbook.com
. A $20 donation is effectively a pre-order for the paperback edition; A $100 donation is a pre-order for the hardcover edition (which won't be available for retail sale); it also qualifies you for recognition in the book itself. For sponsorship of $500 or more, you will receive the hardcover edition, mention in the book and invites to all our launch events.

We're counting on you and everyone else who supports the arts in Asheville to help get this book to press!

_______________________________



Sign up to receive our newsletter








Computers kindly donated by