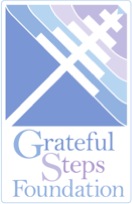 What We Strive to Do:

To bring voices to the community that would otherwise not be heard, such as community-based nonprofits and underserved populations, by offering free publishing services and sponsoring educational events at the organization's retail and educational space.
To preserve history of Appalachia and further education about the region, by supporting books and educational presentations by regional historians.
To promote multicultural, interfaith and economic community development through educational programming, classes, festivals and partnerships with other nonprofits that promote racial equality, social enterprise and community healing and those that promote creative expression through poetry and comedy.