Welcome to Grateful Steps Foundation where ideas and voices grow. For more information, please read about our
organization
,
mission statement
and
executive director
.

Grateful Steps' Newest Book is Wilma Styles' fourth publication:
Joy on the Mountain: Guarded Secrets Revealed
This part-Cherokee author brings us a novel about Native Americans
in the days of the US Colonies.
Come to her book launch in Weaverville,
January 19, Saturday, 12 noon to 3 p.m.
at the Public Library, 41 North Main Street.
Order your advance copy now at a discount.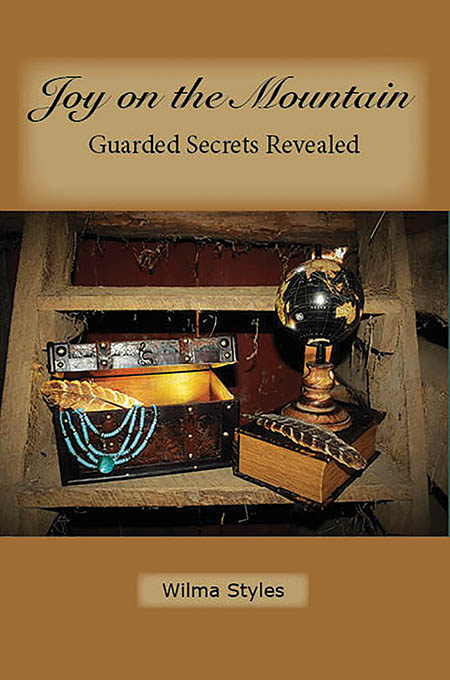 At press now

Joy on the Mountain: Guarded Secrets Revealed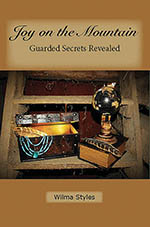 by Wilma Styles

Joy on the Mountain: Guarded Secrets Revealed is a new book by native Western North Carolinian Wilma Styles. This is a story from the days of Native Americans and US colonists. The author is part Cherokee and is a descendant of WNC Johann Adam and Catherine Henkel Biffle.
In the story, Margaret, a Cherokee, is mysteriously summoned with her friend, Carolyn, to Pine Mountain Cemetery, not knowing what to expect. As wind moaned, lightning flashed revealing a stranger surrounded by a pale blue light at the head of her grandmother's grave. His message "from the Great Eagle" sent Margaret on a quest in search of answers to her family's secrets.

The author has previously published three books: When I'm in His Presence, Angels of the Ages—a trilogy (Outskirts Press), and Forbidden Heart (Outskirts Press). The new book, Joy on the Mountain, is published by Grateful Steps, an Asheville-based traditional, independent, non-profit publisher located at Crest Mountain in West Asheville. Joy on the Mountain can be purchased at the Grateful Steps Bookshop and other area bookstores. It may also be obtained online  at  www.gratefulsteps.org, at www.Amazon.com and at www.barnesandnoble.com.



Paperback
446 Pages
List Price: $13.95
978-1-945714-21-4




Hot off the press

Near Death: The Experience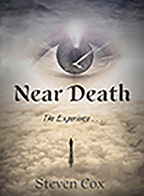 by Steven Cox


A variety of characters with corrupt moral behavior are subjected to a bizarre experience in which they perceive they have faced eternal torment unless they return to their life without the person they have wronged and mend their ways for twenty years, at the end of which time they are given a choice.
The book is fast moving with a plot that constantly challenges the reader's interpretation skills.
By the author: "At some point, all of us will look back on our experiences, remembering the life-altering events that molded us into who we are . . . and sometimes, those events never happened."


Born May 23 1977, Steven Cox grew up in Concord, NC. Life was rough, but it was also fun. He moved to Burnsville, NC, when he was 15. Life in the small mountain town wasn't any easier, but it never got less fun either. Steven currently lives in Asheville, NC, working as a sous chef in one of the better joints near one of the rivers. Been through it a few times. Hopes to write a bunch more books . . . for many reasons.


Paperback
330 Pages
List Price: $11.95
978-1-935130-58-1

"It's hell fighting like this!
I won't do this anymore! What's happened to us?
You're not the man I married. We hardly speak anymore,
much less do anything together."


C.J. faces the harsh reality he could become a two-time divorcé. He chalked up his first marriage as a mistake and simply let Cullen walk away without a thought to reconcile, despite telling her on their wedding day, "This was the best decision of my life." Yet, the words he is hearing from his second wife, Leeta, are hauntingly familiar. But what if his first marriage wasn't a mistake? What if he has just made the same wrong steps in both marriages? How does he save his second marriage from the same fate as his first? C.J. had vowed to Leeta, "Till death do us part" and meant it. However, C.J. fears that at the rate they are going, their death and parting might not be due to old age but due to their own rage. One morning after another raucous fight with Leeta, C.J. is jogging down familiar streets, wondering, What exactly went wrong between Leeta and me? In the midst of his ruminations, a sign he had never noticed before catches his attention:

Jane H. Levy,
Licensed Marriage and Family Therapist. Office In Back.

Surprised at his own actions, C.J. finds himself standing in the waiting room confessing to Ms. Levy that he hasn't been happy in his marriage for a long time. Too many fights that go on into the wee hours of the morning . . . and frequently he can't even remember what started the fight in the first place. Leeta skeptically agrees to join C.J. in counseling. And thus begins C.J.'s journey, as he desperately struggles not to have another failed marriage to a woman he loves.

Linda Harley is a North Carolina Licensed Clinical Social Worker and a North Carolina Licensed Marriage and Family Therapist, bringing over thirty years of experience to individuals, couples and families/stepfamilies. She lives in Hendersonville, North Carolina, with her three horses, one dog and a cockatoo.


Office in Back
by Linda L. Harley
ISBN 978-1-945714-18-4
List Price $14.95


Why Does God Pull Teeth? helps children understand the purpose of baby teeth and the process by which a beautiful smile is ultimately achieved. Beautifully illustrated, the 28-page paperback includes an excellent educational section with colorful depiction of in situ baby teeth and adult teeth. There is also a helpful glossary, with simple definitions.
Besides helping parents explain the tooth phenomenon to their children, it has great appeal for dentists' offices.

The author has a Master's Degree in Social Work and for many years worked with adolescents with behavioral and learning disabilities. After home-schooling her own kids from middle through high school, she continues to teach, write poetry, work part time and stay involved with several volunteer organizations.
The illustrator has an Associate's Degree in Drafting and Design, having worked for many years in the field. She is a retired Licensed Practical Nurse. She enjoys reading, painting, cooking, hiking, gardening, Internet research and crafts, including jewelry and soap making. Since becoming a professional clown (aka "Pansy Jo") in 2006, she and her clown partner, entertain at Adult Day Care and Assisted Living facilities.

Hardcover
28 Pages
List Price: $9.95
978-1-945714-16-0

A Mighty Forest, A Mighty World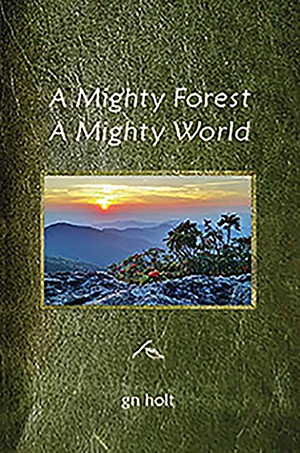 A Mighty Forest, A Mighty World is an easily accessible and timely allegorical review of our past, our present, and a future that still longs to be. Whether recalling the dynamic, centuries-old history of the Americas, the rift between environmental care and industrial productivity, or some elemental struggle we might wrestle with internally within our individual lives, it provides--in poetic simplicity--a concise picture of the path we've taken from an "idyllic youth" . . . to the inevitable and impossible conundrum of where we are.
And as for the way forward? Here, for some, may lie a surprising and refreshing re-introduction. For all, it is hoped, a humbling and powerful reminder of mankind's greatest ally . . . and greatest hope.

A Mighty Forest
A Mighty World
by gn holt

An allegorical review of
where we've been,
where we are,
and where we're called to go

ISBN 978-1-935130-19-2
List Price $8.95






Coming Soon, Purchase your advance copy at a 10% discount
(828) 277-0998 micki@gratefulsteps.org


Invisible: Fiction but Painfully True

by Angela Evans


Have you ever wanted to be invisible?
Were you willing to die for it? I am.


I will be skinny. Next year when I come back to school, I will not be fat, and these people will not torture me, Derrick thought as he sat on the bus the last day of school.

* * *

I will not have to come in feeling this way ever again. I am going to be the one thing that I want the most next year. It is not skinny or popular; all I really want is to be invisible.

. . . so says the troubled young man whose life is the purpose of this book. Invisible is a moving story with social significance. It follows the journey of a young man who succumbed to anorexia/bulimia triggered by a childhood of bullying. Usually a woman's disorder, there were few resources specifically for males at the time of his life. His story is told from the perspective of his sister.

Angela Evans is an educator who works professionally with clients with physical and developmental disorders. She also serves cancer patients with her nonprofit, Waters of Hope, which provides supportive kayaking experiences to improve quality of life. She lives in Zirconia, North Carolina, wth her family.

I will be skinny. Next year when I come back to school, I will not be fat, and these people will not torture me, Derrick thought as he sat on the bus the last day of school.

* * *

I will not have to come in feeling this way ever again. I am going to be the one thing that I want the most next year. It is not skinny or popular; all I really want is to be invisible.


Paperback
198 Pages
List Price: $11.95
978-1-945714-19-1


Soon to Follow:

Bits of Sugar by Short Story Contest winners
Pale Rider by Chuck Waters





Sign up to receive our newsletter








Computers cared for by